Our hotel kiosk app is a great example of how mobile apps can be used to attract customers and reduce costs. The app allows hotel guests and staff to book a taxi in seconds.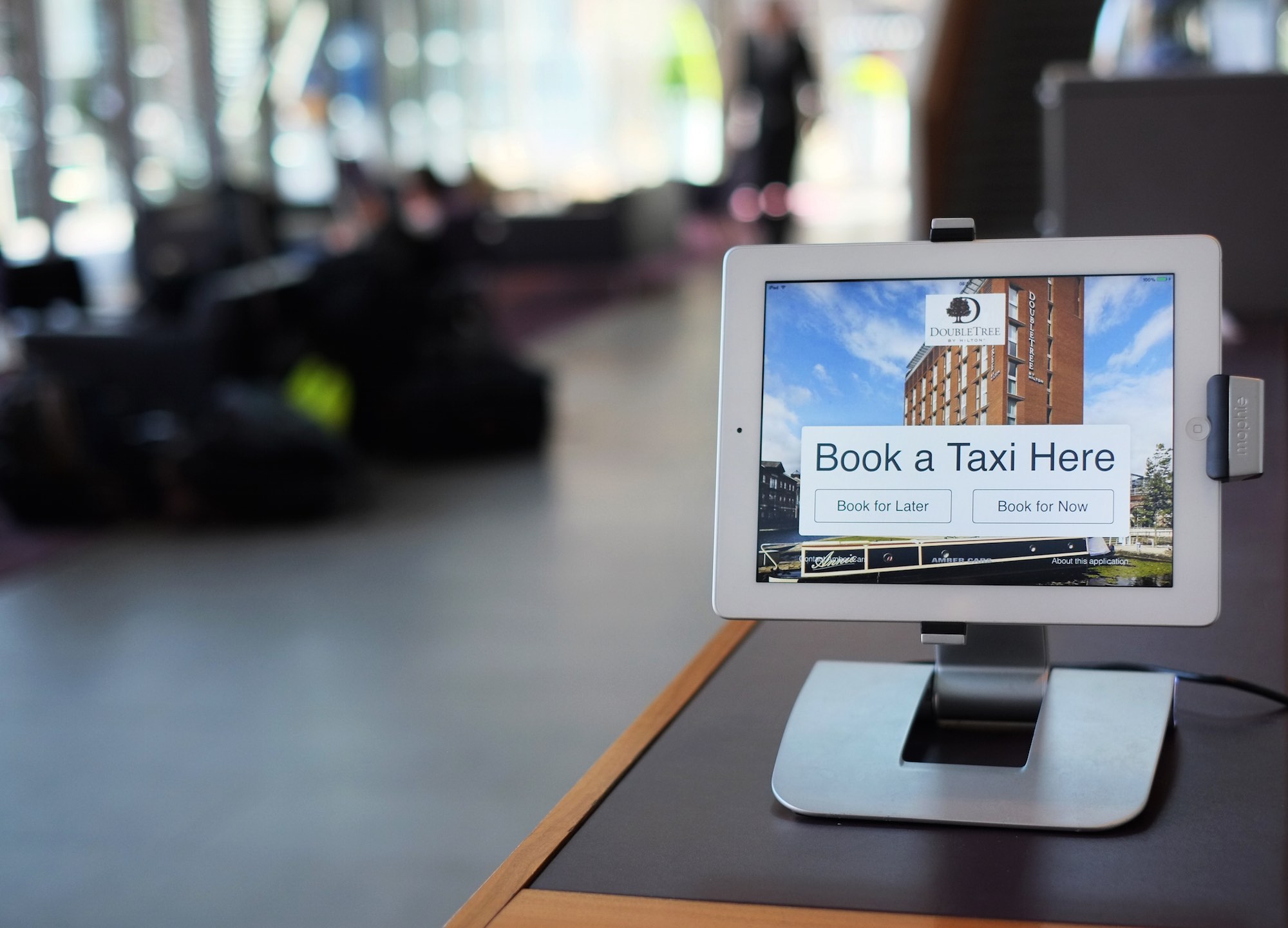 One of our Amber Cars taxi booking kiosks at the DoubleTree by Hilton
1 full shift reduced per year
Traditionally a hotel receptionist will arrange a taxi by calling the taxi firm. Typically this will take 40-50 seconds.
Booking on our kiosk app takes staff 8-12 seconds. This saving is equivalent to paying a member of staff for a full week.
Increased convenience for customers
At busy times, a queue will form at reception as guests are looking to arrange transport. A hotel can install several kiosks and allow customers to self service without waiting.
Cost savings for the taxi company
We integrate the kiosks into the reservation systems. So this means that there is little or no human intervention required to process a booking at the taxi rank. The savings here are similar to those experienced by the hotel.
Projecting a positive image
Our kiosks look very attractive, being uniquely branded to the hotel. This projects a modern, forward thinking image to guests. Perfect for hotels such as the Hilton Double Tree
Bulk buy iPad deals
We work with an acredited Apple reseller, so can arrange 5%-10% discounts on iPads. Larger discounts available on Magsafe stands perfect for kiosk scenarios.