When you think of app developers, you probably don't think of merchandise. However, we're a company so there are a few good reasons why we've set up a store so people can buy mugs and clothes and other bits and bats. You might want to consider it too?
We're posting this because you can finally buy our merchandise online 🎉
Check it out at pocketworks.shop.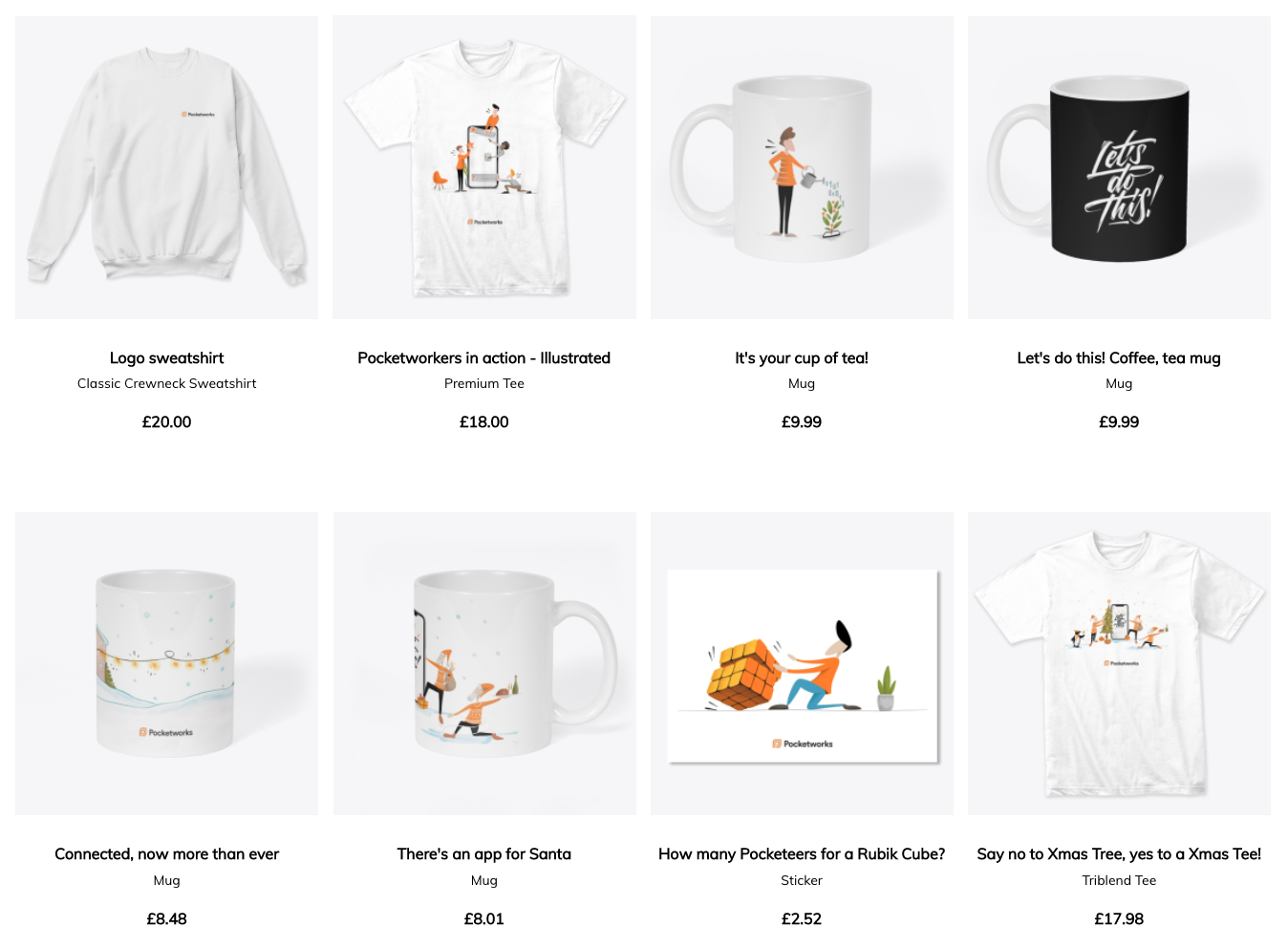 The amazing Anna did a superb job of preparing the merchandise, using the brand assets that she helped create with the awesome Emanuele Ricci. -- Tobin
Why you should create your own merch store
We've used the merch store internally for almost a year now. It helps us:
Stuff for ourselves: It's surprising how often we show up on video calls wearing branded T-Shirts and hoodies. Or even wielding a branded mug (the quality of these mugs is just great).
New Team Members: When new developers and designers join the Pocketworks team, we like to give them a few gifts alongside their usual laptop, books and kit. Since we're remote first and working from anywhere, we think it's a nice touch.
Client Gifts: Sometimes it does no harm to send someone a mug to let them know you're thinking of them.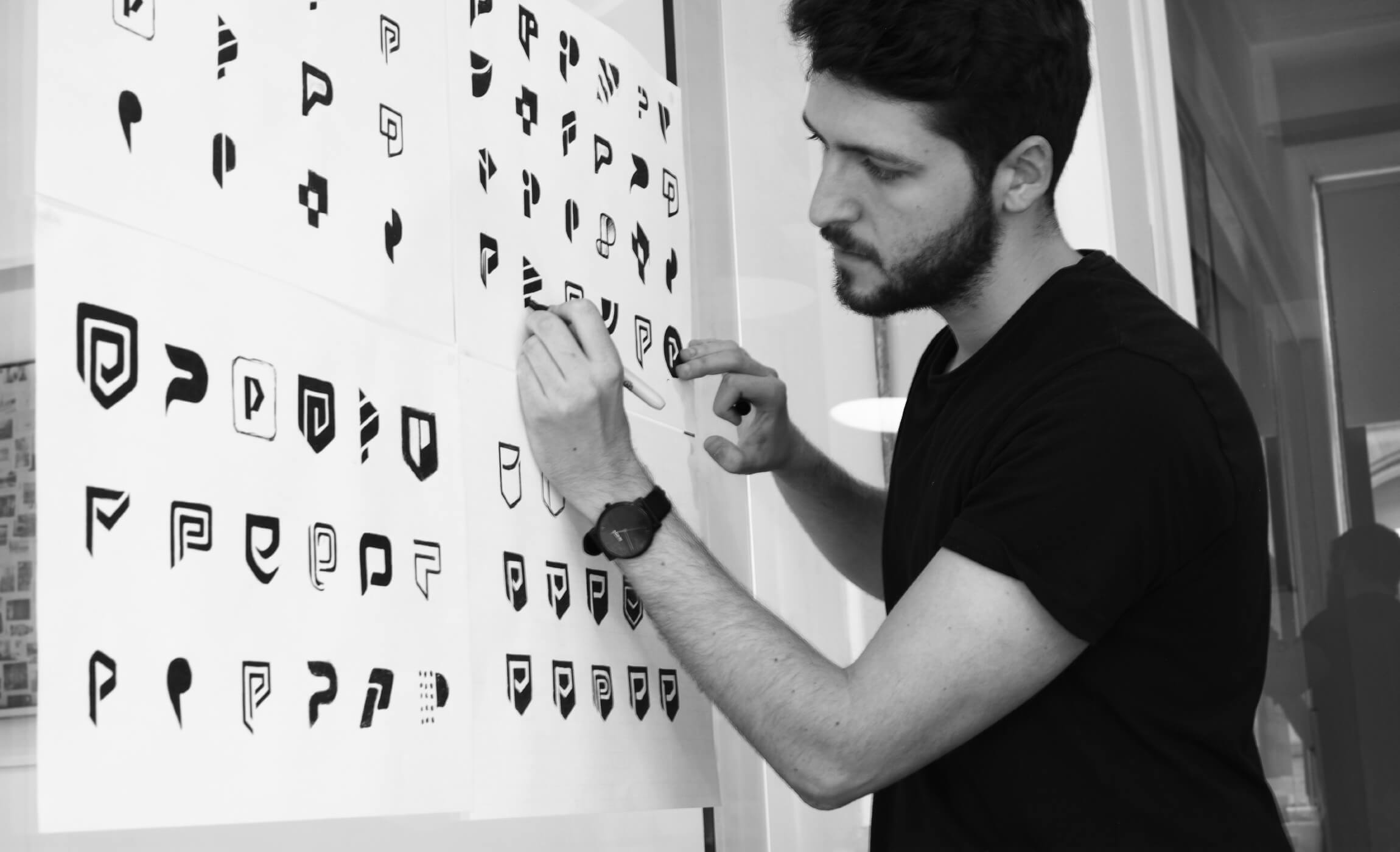 Emanuele did our branding back in 2019 and continues to support us by developing illustrations for our website and swag.
How to set up your own store
Select your store: We chose Teespring to host our merchandise because we heard good things about the quality, they service the UK and also do worldwide shipping to our remote team. There is a nice environmental impact in that they only print what is needed which is kinder to the planet. Also, they print in batches, which means they use less energy and materials. The only downside is that this can mean some deliveries take longer at slow times, but we don't mind that.
Create your first product: Teespring makes it easy to design and list mugs, T-Shirts, hoodies, towels and many other wonderful branded items. Just upload your logo and use their designer to create the artefacts.
Use internally: We used it internally before announcing it to the world, just for ordering kit for ourselves and our new starters. This is a good way to learn about the quality of the products and which ones work best with your branding.
Buy your domain: Teespring sadly didn't support our .co.uk domain, so we had to buy another one. That's why it's at https://pocketworks.shop rather than https://shop.pocketworks.co.uk. It costs about £30 a year to buy through them, although I know you can get it cheaper.
Our entire operation revolves around products that are created on demand (i.e. after an order is placed)—enabling us to avoid overproduction, textile waste, and only source supplies as needed. In the rare occurrence we have unusable inventory, usually due to damaged goods or misprints (note Teespring has some of the lowest misprint rates in the industry), our team aims to recycle or donate these items as much as possible. -- TeeSpring
That's pretty much all there is to it.
Don't forget to check out our merch store.