Many business owners I speak to are questioning the role of the office. After a long spell of remote working, should they ditch the office or come back to it? Or a mixture of both?
Like many, I've pondered this since May, and in early July we decided to make a permanent switch to being a remote-first company. This means folks can work from anywhere and use the office as a collaboration space when needed.
What we learned is that, it doesn't really matter where we get work done, as long as we're happy and productive. We've found that remote working has given us more head-space and fewer distractions. This means we can do better work and give more value to our customers.
If you're a business owner considering a similar transition, I've shared our thinking and conclusions below.
Oh, and feel free to grab our "Remote Working Plan" (pdf) with survey results, risks and overall strategy. This is an unedited internal document but hopefully, it will be useful.
Why go back?
If you run a business where people come into the office every day, and suddenly everyone has to work from home indefinitely due to a global crisis, a few thoughts dash through your mind. Like "OMG, this could be the end of us" and "How can we do good work if we can't collaborate properly".
Then, as the weeks go by, you realise that it's not so bad. People still get things done. Customers are happy. People speak positively about their new-found flexibility and focus. Most importantly, if you're lucky, you'll notice productivity is on the up, and profit too.
Then, you start to think "Why would I want to go back to how things were? Isn't this an opportunity to embrace what we've learned and run with it."
So that's what we did.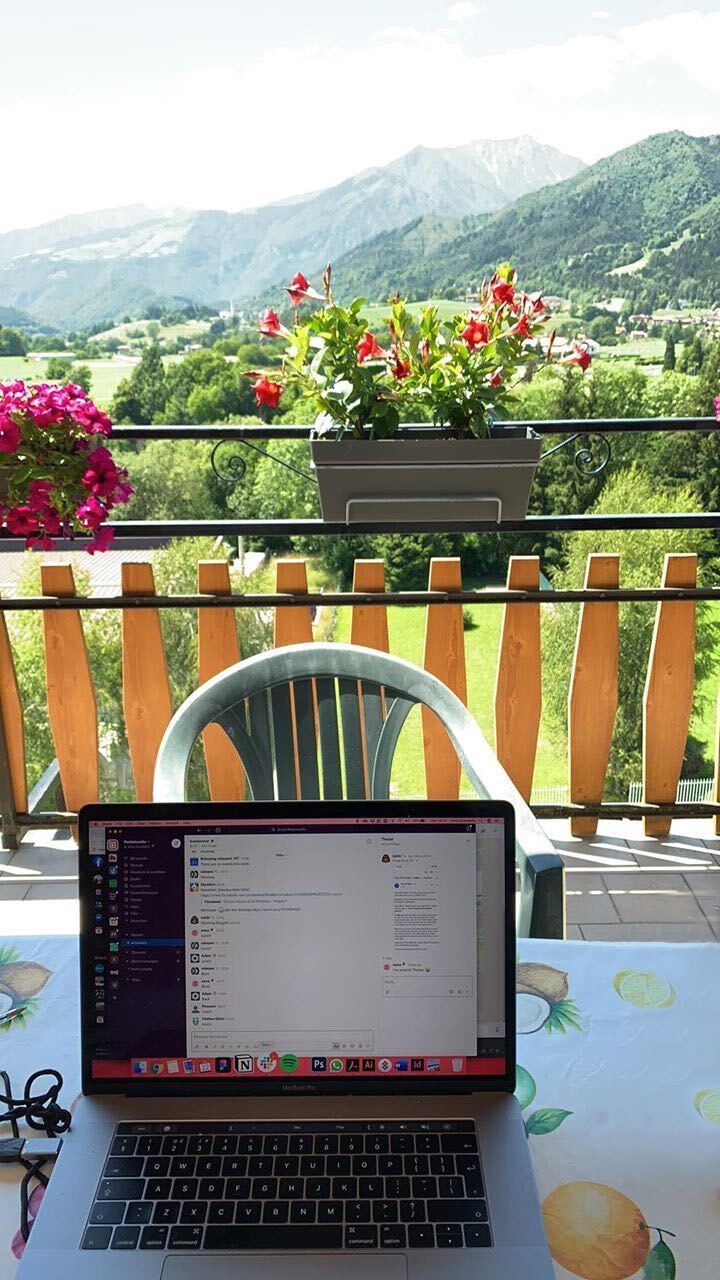 Anna's family live in Italy, so when international travel was allowed, she went home for three weeks and enjoyed seeing her family again, and this view. This is the kind of freedom we'll all be able to enjoy under the work from anywhere scheme.
No half measures
It's easy to think a hybrid model is best. Why not just offer staff more home working flexibility and ask staff to come into the office a few days a week?
This is where my own thinking started. However, I quickly realised that the reason the last three months has worked so well is that we were forced to be remote-first. What if being forced to do it 100% is what makes it work?
If you read a book or two about remote working, you'll hear people talking about remote-friendly and remote-first. Remote friendly is where you have tools that support remote working. Many meetings might be done with a web-cam on for the remote folks, and you'll have cloud-based tools that people can use from home.
Remote-first is where all your practices, habits and tools are optimised for remote-working.
Pocketworks was remote-friendly before the pandemic. However, there were several things that really made this remote-not-so-friendly. Some examples...
The meeting room has a bad reverb, so the audio quality is poor on both sides.
In any given meeting, people in the office might start to have small conversations between themselves, which causes chaos for the remote folks.
It was "ok" to just grab people for a quick face to face meetings, and not include the remote people because it was too inconvenient to schedule it over Slack or whatever.
Being forced to work from home quickly fixed all those issues. Suddenly, everyone is equal when it comes to communications.
So, as we slowly return to the office, we're taking steps to ensure we remain remote-first, not remote-friendly.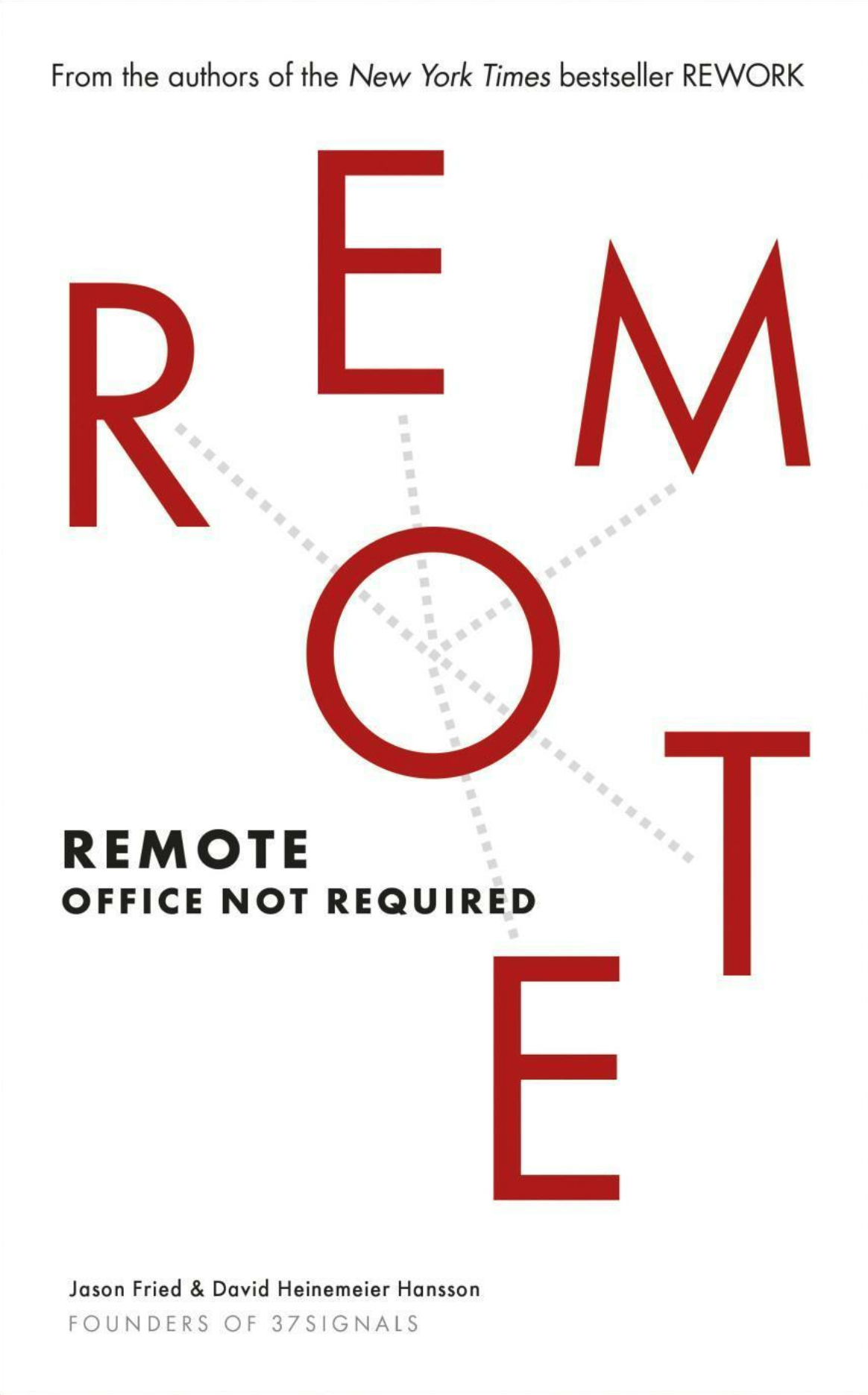 I'd recommend the Remote book by Basecamp.
Views from the team
Here's a snapshot of the teams' attitudes to the home and office. This info was gathered via a quick survey on Google Forms and was useful for shaping the discussions and the plan.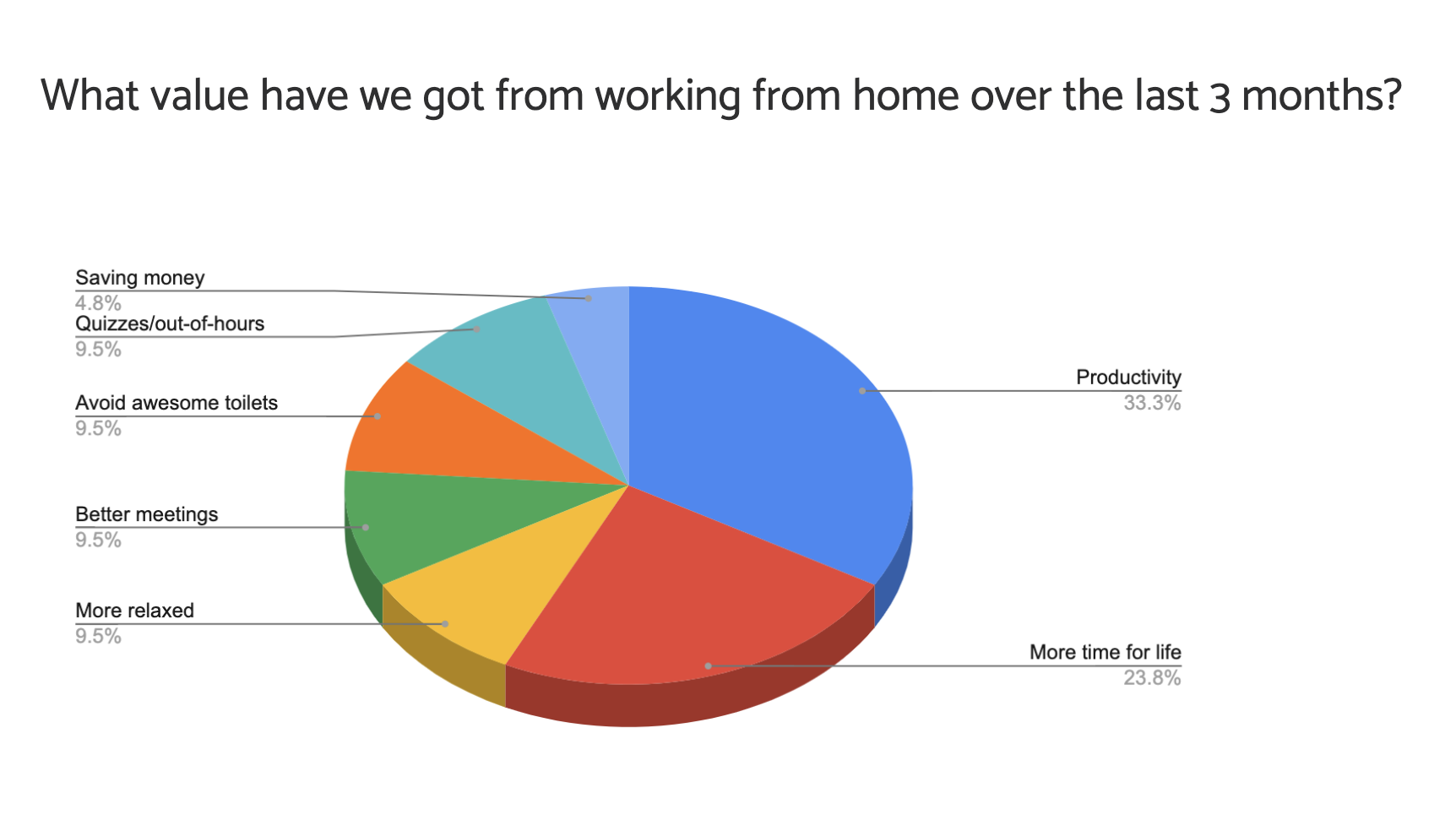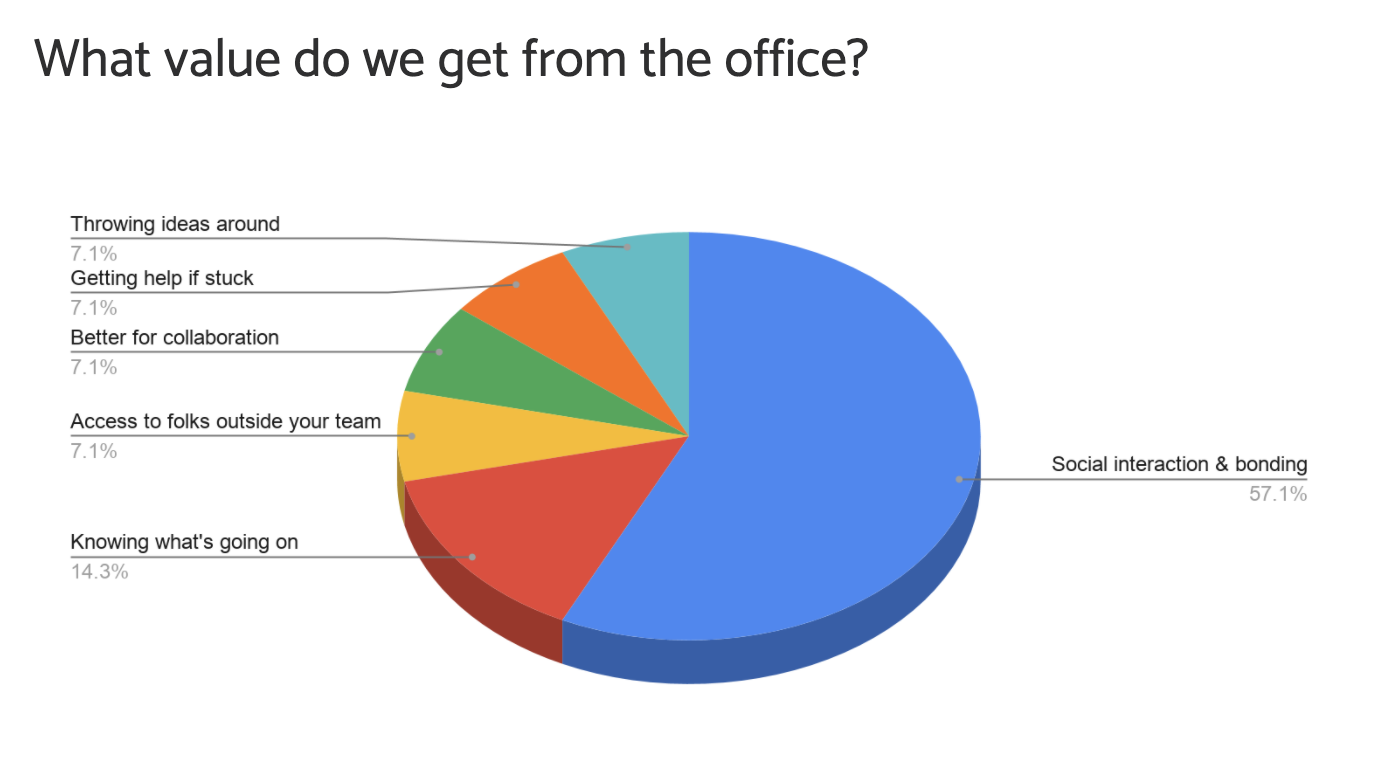 Our internal "Remote Working Plan" (pdf) has all the aspects we looked at.
Views from our customers
We mostly work on digital transformation projects for £30m-£500m turnover businesses. Construction firms, device manufacturers, ground transportation - that kind of thing.
What we've learned is that face-to-face office time is really useful for getting to know each other and building trust. We accept that sometimes a big whiteboard is the best tool for communication. However, by and large, busy professionals only jump in the car as a last resort. They don't want to spend hours on the road. They want the option to see us, but they also know most of the product development work can be done very well over the wires.
The things that give us confidence this will work
We realised that there are a few things that have made the last three months at home so easy for us. Moving forward, we think it's important to preserve these things in our new "rules".
We've all been available when we needed each other, internally and for customers
We all have had good or great connectivity (internet, phone etc)
The team have built rapport and trust each other hugely
So, we've made a plan that keeps these good things in place. For example, there are certain situations where we are expected to get together, such as when onboarding new team members or when doing company retreats.
Also, most of us have indicated some office-time is preferable because the family feeling and social aspect of Pocketworks is one of its big strengths. We all want to preserve those things.
Work from anywhere vs work from home?
Working from anywhere means people can go abroad and work there if they like. That's what we're doing. It just seems silly to lock people in their homes when we've already made the leap to remote working.
The only condition is that the previous three things are maintained. So our guidelines are: Don't go and work from a log cabin with no internet. Avoid working in Australia where you won't be available - you'll be asleep when others need you. If you need to do a workshop with a customer, make sure you're able to get back to the office.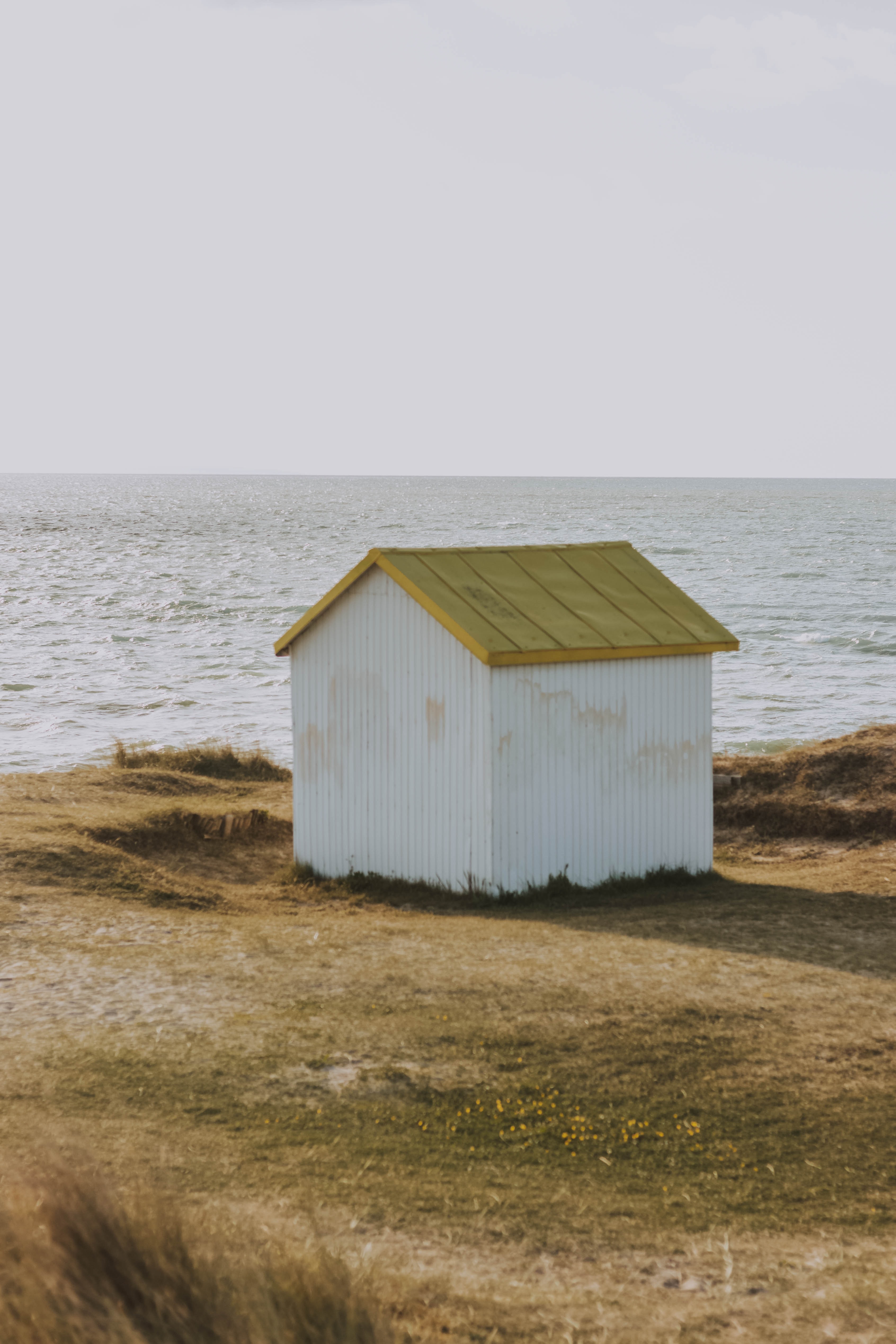 This probably isn't going to work as a "work from anywhere" location.
A few tips
This won't work for everyone, obviously. We're a digital product agency, so it's very easy for us to work remotely. As a bonus will still have the office for client workshops, team collaboration and socialising when we need it. If the last 3-4 months haven't been profitable or productive because of the new working patterns, I'd approach this differently.
Look at the risks and mitigate as you would with any project. How will this affect customers? How will it affect peoples happiness? How will it affect the culture?
Invest in improving your office to make it support remote-first. Ours isn't great but we're committed to investing in better acoustics and equipment for remote meetings.
Keep on learning. Our plan will be wrong and we'll have overlooked something. But we're happy to keep learning and changing ala the agile inspect and adapt mantra. It doesn't have to be perfect straight away.
Hope this has been useful. If you have questions, feel free to contact me (see below). I'll update this post to reflect questions and thoughts.
P.S Grab the PDF if you want to see more detail around our decision making. Enjoy!