Alex Logan, iOS Developer at app development specialist Pocketworks
Five minute read
Earlier in the year, before I joined Pocketworks, I decided to take the plunge and apply for a ticket to Apple's Worldwide Developers Conference (WWDC) in California. I eagerly awaited ticket day, sat refreshing my bank account to see if they'd charged me, and ended up falling asleep doing so. I woke up to some loud noises outside and a wonderful email from Apple saying I'd completed my order and got a ticket. As a self-proclaimed iOS geek you can imagine how excited I was! I think I lost the next few hours watching a whole bunch of videos from WWDC18, the intro video was quite funny!
[https://www.youtube.com/watch?v=i77hVpPj51U]
The only conference I'd ever been to was iOSDEVUK8 in 2018 in Aberystwyth University quite a different scale to the McEnery Convention Centre in San Jose, California!
After the long flight ✈️ I went to my hotel, threw my bags in my room, and got straight in a taxi to Apple Park (can you imagine how much I was loving life by this point!). As soon as I arrived I was blown away by how beautiful it was, but not for long as I ran to one of just two t-shirt sections of the store!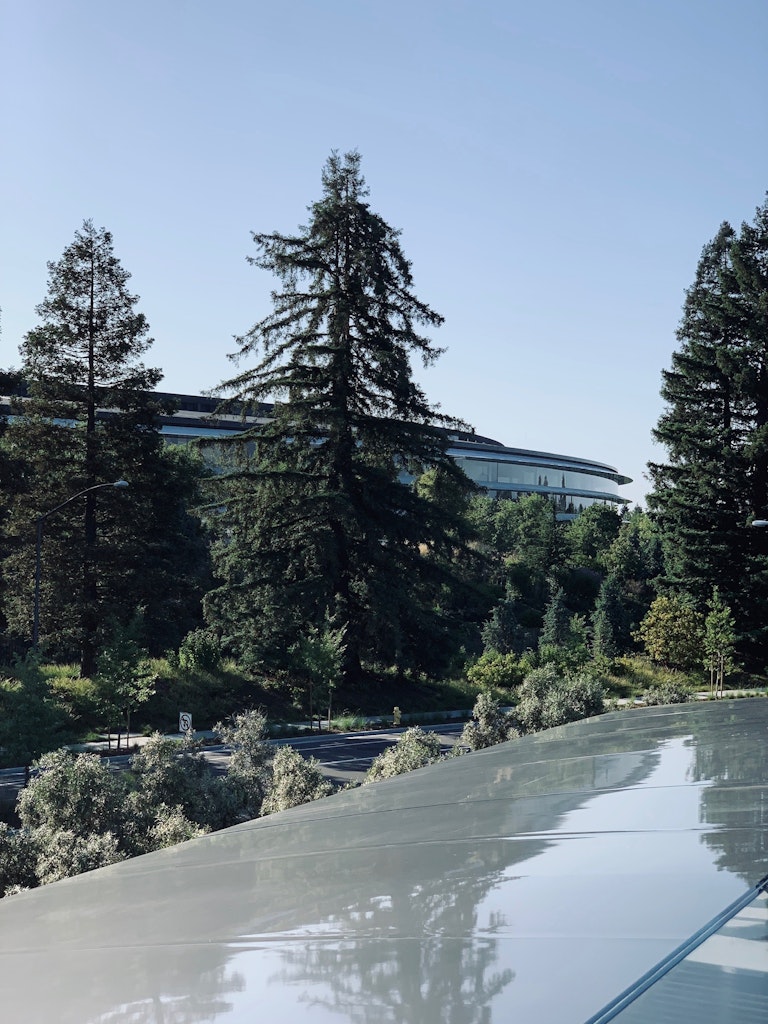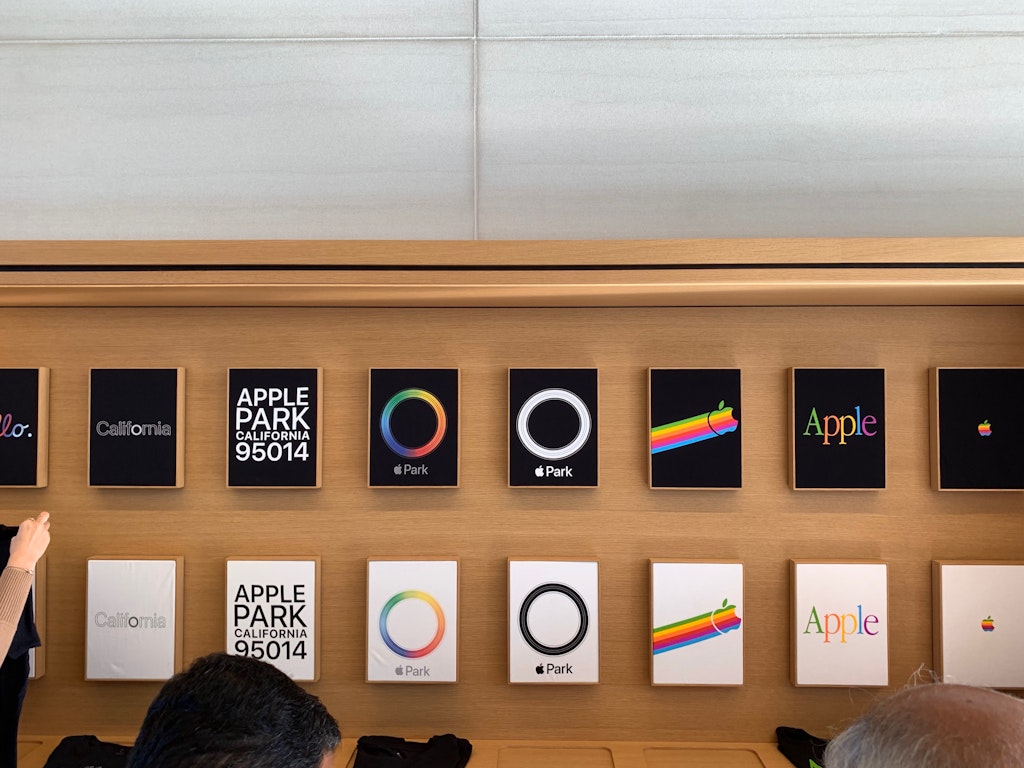 The following day I queued up to be one of the first to check-in. And this is where the trip got super special, Lady Luck was clearly shining on me and I got to meet Apple CEO, Tim Cook! He greeted me at the door and shook my hand, then dashed off to go meet the scholars. I'm still a bit in awe and shock now! 
I was the first to check-in and decided to visit 1 Infinite Loop, the original Apple campus. This was an experience that I struggle to describe. The device and company responsible for my entire career and what I love were created within the very walls I was staring at. Who knows what I'd be doing if it wasn't for the inventions founded mere feet away from me. It was a pretty emotional moment.
After grabbing some more t-shirts and exploring San Jose, I headed back to the hotel to get an early night for the Keynote.
The Keynote is the biggest moment at the event, the opener that previews what iOS users will be able to get their hands on in just a couple of months time, and developers in just a couple of hours. Going into the event people were expecting a big one, so queueing at 4am was mandatory, and I ended up right at the front again – see told you I was a self-proclaimed Apple geek! Even in the line for the Keynote I had interesting discussions around what was next, including dark mode, the iPad and Mac apps with people around me. 
The atmosphere was spectacular with some unexpected surprises such as the Mac Pro and iPad OS. I didn't quite realise the scale of the event until I saw how many people were in that room. Crowds were cheering at every new update, and the developers were incredibly vocal for the new UI framework, that I really didn't expect to see! Straight after I ran into some Tech YouTubers and managed to grab pictures with them which was fantastic. Probably what some people feel like when they meet celebrities!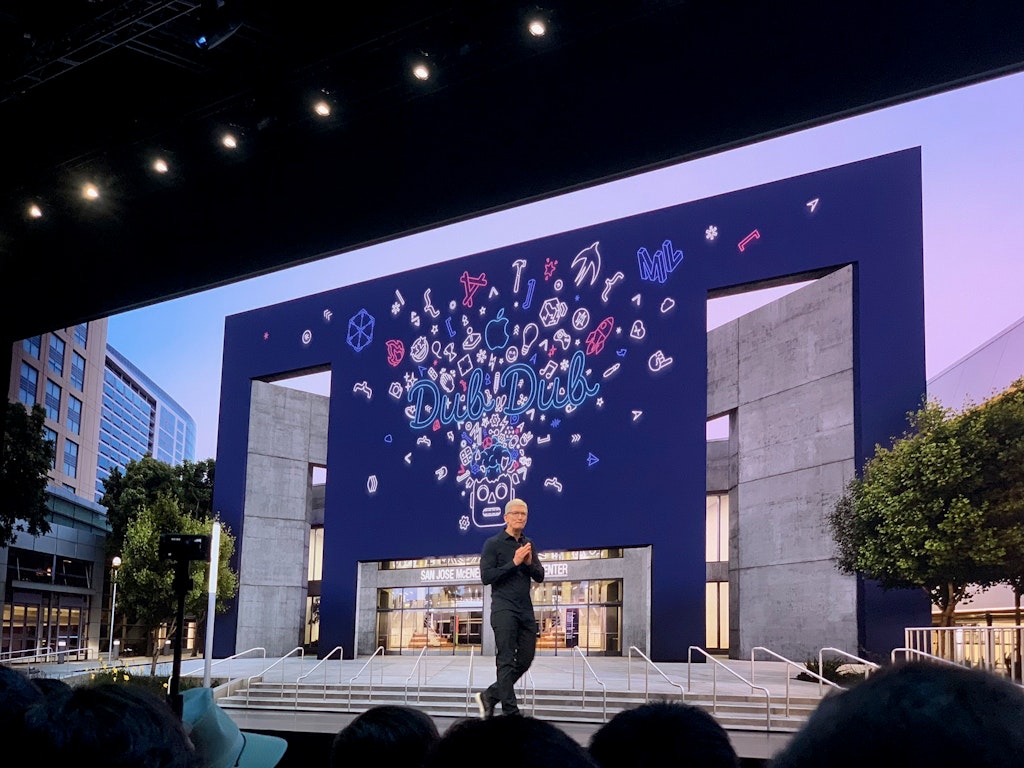 The rest of the week consisted of sessions, labs and get togethers. The sessions took a deep dive into many of the subjects, and I attended every SwiftUI session in order to get to grips with it. Labs are the only chance each year iOS developers get to take advantage of the incredible Apple engineers and designers, and they proved to be incredibly useful. I got to meet the creator of the new UIKit technologies and have him talk me through the creation process and solve a bug I had with the 48 hour old framework. The same again happened at the incredibly popular SwiftUI lab, going over the work I'd done up to that point.
Something that took me by surprise was just how talented the designers were. I booked one of the thirty minute slots with two designers and went through my app, Snippit. The designers worked on Xcode itself, and within that half an hour re-defined my entire apps navigation structure and UX, work that I have now implemented.
Lunchtime sessions proved to be incredibly busy, however, I only attended the final one as I spent most lunchtimes trying to get a deeper understanding of the new technologies. Grover from Sesame Street providing an introduction to a talk was fantastic, as was learning about the shows past and present.  
Apple puts on a bash every year, and this year we were treated to the musical talents of Weezer. The bash was a beautifully presented event with plenty of food and drinks to go around, allowing me to quickly fill up on pizza before trying to get a good spot for the concert!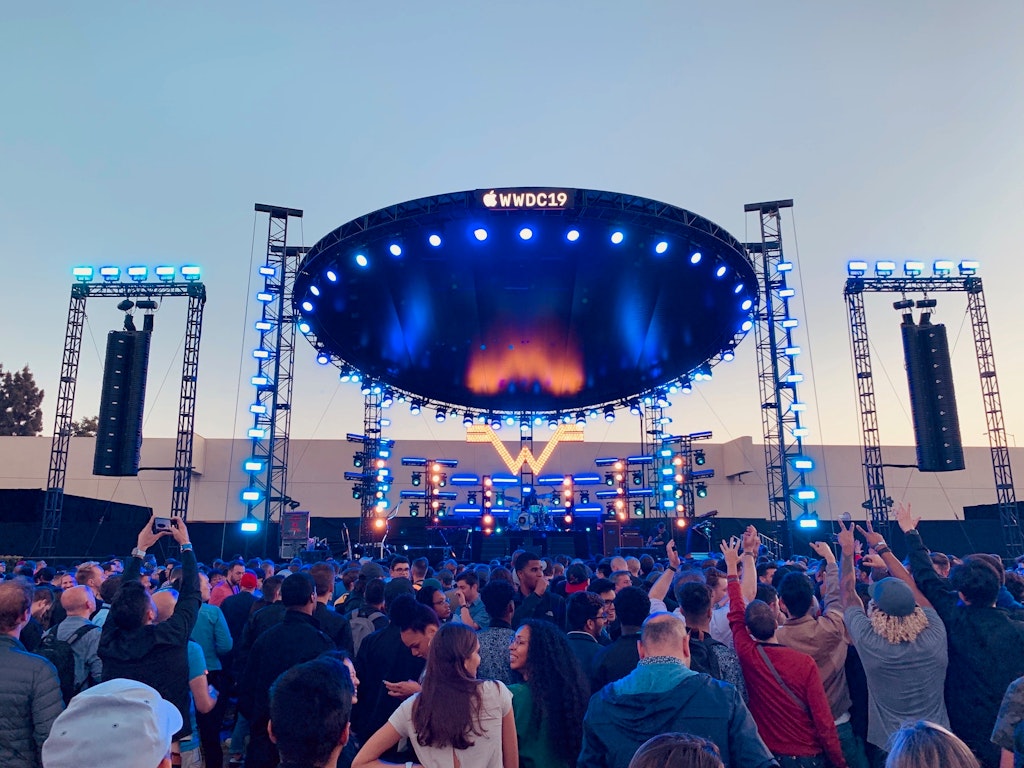 In all the event was hugely beneficial to my work, it's not just what I do for a job, I live and breathe Apple! It was also one of the most enjoyable weeks of my life. I'll start looking forward to next year as soon as I get through all the new tech from this one!
Some of my favourite cool new bits are:
– SwiftUI ?
– Dark mode
– iPadOS
– UICollectionViewCompositionalLayout
– DiffableDataSource
– Combine
– CoreNFC Writing
– Catalyst – iPad apps on the Mac
Bring on next year!