Our mobile strategy is moving at pace with more new developments planned into the New Year.
Key Achievements
Created ASDA's first iPhone app
It was instantly well received by customers
Over 1,000 downloads a day
The learning exercise was considered a success
Summary
The Asda Price Guarantee app allows customers to enter their shopping receipt details and then receive a money-back voucher if they could have shopped for less elsewhere.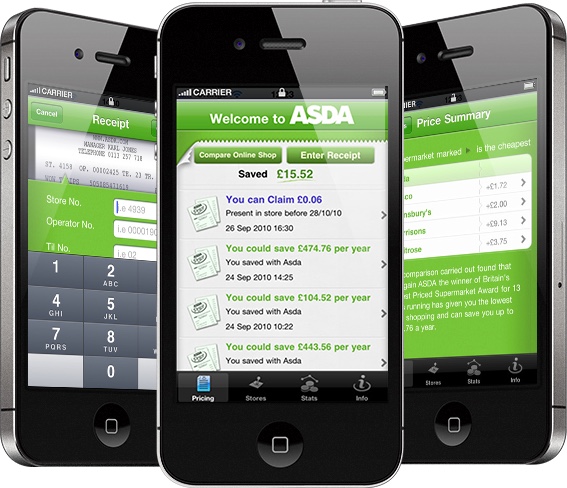 The Challenge
Between 2007 and 2008, iPhone sales had grown almost 400% from 3.7M to 13.7M. ASDA were keen to explore apps but were struggling to find a plan that could be implemented within 6 months. This was due to current IT work backlog and integration complexities.
The Work
Pocketworks worked with ASDA to explore different opportunities in order to find one that could be done within a short timeframe. ASDA price guarantee emerged as a winner as the integration could be done via web scraping from the phone, with little need for IT intervention.
As shoppers entered their receipt details, an on-screen animation highlighted where the details could be found on their receipt.
At the time, this kind of interaction was difficult to achieve using conventional web technologies.
In the early days, Apple encouraged app developers to use skeuomorphism in their design. This meant that designs mimicked real life objects. In the case of this app, the receipt was shown on a receipt roll and animated as the user entered data.
Behind the scenes, the app would fetch data from a 3rd party web site. This data outlined customer discounts based on their receipt number.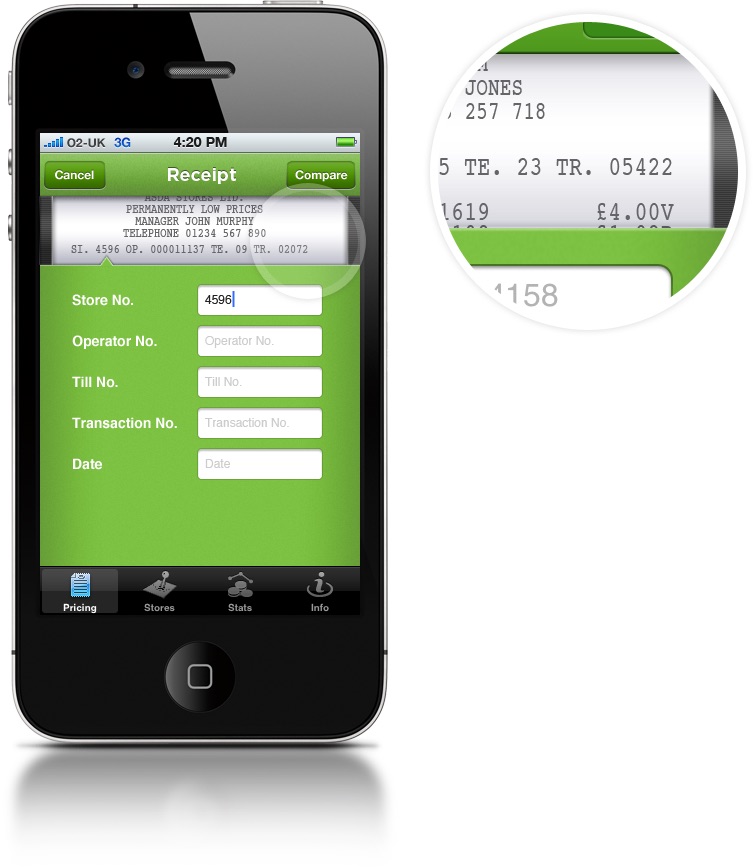 The Results
Asda's goal with this project was to learn about mobile.
They marketed the app on television and online and achieved over 1,000 downloads a day. The app was considered a success because customers remained engaged with the app well after downloading.